Sunday, November 16, 2008
Wednesday, November 12, 2008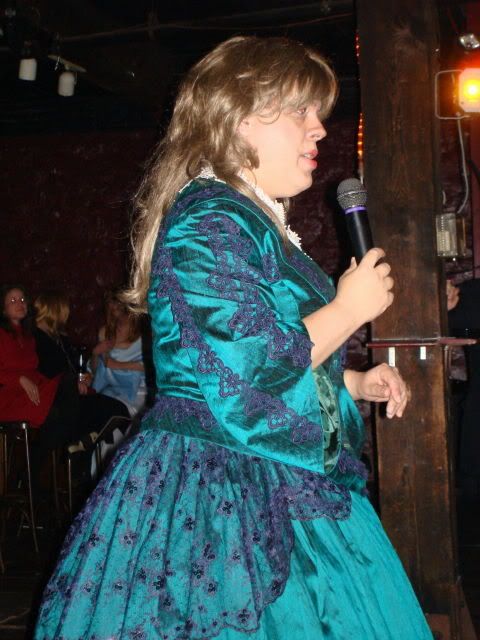 I hope everyone has been enjoying the cool fall weather and the colorful leaves. This is one of the times I really enjoy apartment living watching everyone rake up their leaves. I love the explosion of color, but I detest cleaning up the fallen leaves. I must admit most everyone in my town has done a beautimous job in keeping their yards clean.
A good friend recently asked me about my reencting schedule and other appearances. My goal for 2009 is to have a full slate of Pride shows and other activities on the slate. I enjoyed so much the
Pride Charlotte
and
Southern Comfort
presentations that I'd like to expand as much as time allows. A lot of this will be dependent on my work schedule and my application to a local reenacting group. Once I start confirming events, I will put up a schedule someplace on this blog
My ideal situation is a combination of mainstream and GLBT events. I feel a desire to work in both arenas. The mainstream events give me an opportunity to grow in that world and develop new friendships. It also shows the world a positive transgender role model. On the flip side, I hope to encourage those in my community to follow their dreams by being at the GLBT events. I have mentioned before that so many keep doors closed because no one else is doing something. My philosophy is to calmly and gently blow those doors wide open! Well I do have to remain the genteel southern belle :)
One date I would like to mention is Thursday, November 20th. We will be having the 2008 Charlotte Transgender Day of Remembrance at the
GLBT Community Center
in Charlotte. Doors will open at 7pm with the memorial beginning at 7:30pm. I will post more details soon.
I will also be at the first Transgender Policy Summit this Sunday in Durham put on by Equality North Carolina. I look forward to learning the latest on the federal and state initiatives particularly with the recent elections. There's much ground to cover, but we are making headway.