Has it been since last summer since I updated this series? And so many dresses to go too! The prom queen is losing her touch. However this time of year, many of the young ladies are thinking ahead to that special spring dance. My special dances are usually at Southern Comfort and the Kappa Beta Christmas party. So I have a ways to go before thinking about my next dress. Sometimes I don't need a special occasion to buy a dress. If I see something I like, I get it! Such is the fun of being a girl :)
I bought this dress in December of 1998 along with my
crimson Christmas dress
at a consignment shop in Fayetteville, NC. It is similar in style to my first
dress, the royal blue number
. However the color stands out much more... either a hot pink or almost a fuschia depending on the lighting. The style is admittedly a little outdated with the puffy sleeves and irregular skirt hem (long in back, short in front). I think it was more poplular in the late 80's and early 90's. It has plenty of room for accessorizing with a nice neckline and also for some gloves. The short white gloves seem to match best, but you can go with opera length too. I still love it and keep it in my closet.
The dress was a bit of a departure as I was very much experimenting with colors. The color of this dress stood out so much, and it seemed to satisfy a wilder side. I think in retrospect it started my love affair with all shades of pink eventually leading to the
strapless pink/peach gown
. Its interesting to watch the evolution of my tastes over the years. I wore this dress quite a bit in 1999 and 2000. Maybe one day it will make a comeback!
For those who missed the first five installments, here they are:
Story Behind the Dress #1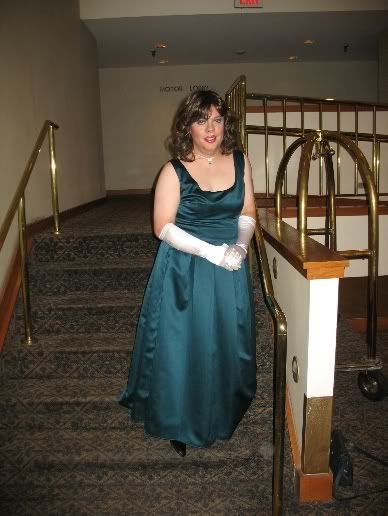 Story Behind the Dress #2
Story Behind the Dress #3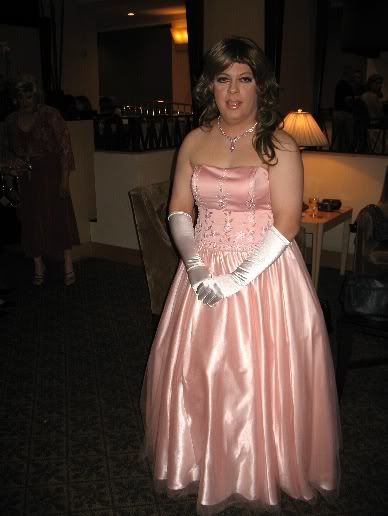 Story Behind the Dress #4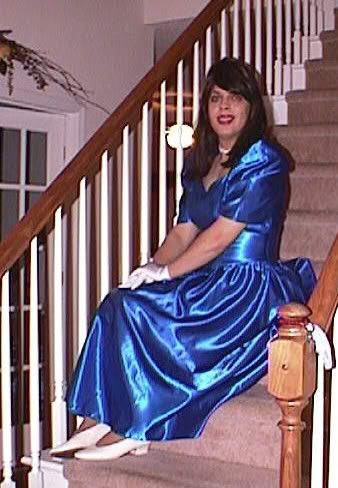 Story Behind the Dress #5